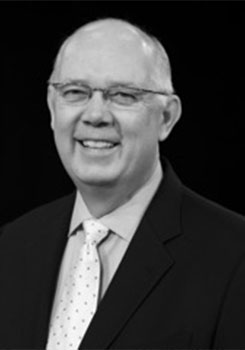 We are pleased to welcome Don and Anne Turner as our Interim Senior Minister. Don brings to this role a unique blend of corporate and ministry experience. After college, Don served in the United States Air Force as an accountant, auditor and accounting and finance officer. Then he worked for a Fortune 500 company in the Seattle area as a project manager, the Manager of Strategic Planning and Management Control Systems and the Assistant General Manager of Management Information Systems. In 1987 Don left the secular marketplace and committed his life to full-time Christian ministry, first as an executive pastor and then as a lead pastor at Christ's Church, a non-denominational church in suburban Seattle. In 1992 he founded Calvary Community Church and served as its only senior pastor until it merged with the Church at Palisades in 2003 to form LifeWay Church. Don served LifeWay as its teaching pastor and Managing Senior Pastor until 2015 when he became the President and CEO of Global Focus, a ministry that helps churches expand and implement their missions vision. He has a strong understanding of church leadership and global missions. In addition, Don serves on the board of directors of IMPACT, a collaborative organization that mobilizes resources to take the gospel to the unreached people groups of the Indo-Malay people of Southeast Asia. Anne recently retired after more than 40 years as a surgical nurse and first assistant in surgery. She used her medical skill to serve in Croatia during the Bosnian War and in Indonesia following the tsunami in Southeast Asia. Most recently, Anne has done multiple tours on the African Mercy, a surgical hospital ship that operates predominantly on the west coast of African among the poorest of the poor. Don and Anne have two adult daughters, Amy who is presently a stay-at-home Mom after serving for several years as the Senior Manager of Public Relations for World Vision USA and Heather who serves as the Pastor of Community Life for LifeWay Church. They have six-grandchildren that range from 4 to 15 years of age.
Rev. Phil Brown
Executive Minister
email Phil
Rev. Phil Brown was called to become the Associate Minister at First Protestant Church in October, 2005. Before moving his family to Texas to join the staff at First Protestant, Phil served churches in Indiana and Ohio. Rev. Phil has received two degrees from Indiana Wesleyan University in Marion, Indiana: a Bachelor's in Christian Ministries in 1997 and an M.Div. in 2014. Phil met his wife Anna while they were both undergrad students at IWU - they've been happily married since 1997 and have three children: Phillip, Katy and Elijah. Along with his work at the church, Phil is very active with his family, is a CrossFit athlete and trainer, and he's a huge fan of Ohio State Buckeye football. His life is characterized by his "life-verse" from Acts 20:24 – "But my life is worth nothing unless I use it for doing the work assigned me by the Lord Jesus – the work of telling others the Good News about God's wonderful kindness and love."
Rev. Chuck Huckaby
Minister of Congregational Life
email Chuck
Rev. Chuck Huckaby joined the FPC staff as Minister of Congregational LIfe in January 2012. He relocated to New Braunfels with his wife, Renee, from Lawrenceburg, TN. Following his undergraduate degree from Shepherd College in West Virginia, he received his Master of Divinity degree from Southwestern Baptist Theological Seminary in Fort Worth, TX. He is currently in doctoral studies at the Institute of Lutheran Theology in relation to FPC's ambitious plans for reaching out into the community, nation, and world. Rev. Chuck has extensive experience in jail and prison ministry, including both adult and juvenile outreach. As an avid writer, Rev. Chuck enjoys newsletter publishing, website development, and blogging, and has authored numerous reviews and articles for Christian online and print publications.