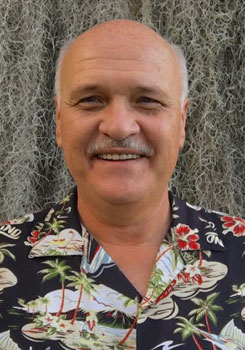 Rev. N. Stan Hankins
Interim Minister
email Stan
First Protestant welcomes Reverend N. Stan Hankins back as Interim Senior Minister. Stan is no stranger to us, having spoken here on prior occasion, and serving as Initial Interim Pastor following the retirement of our previous Senior Pastor. He is a graduate of Asbury University and Asbury Theological Seminary in Kentucky. Stan has served in ministry for nearly forty years. He is an International Evangelist with Ambassadors For Christ, featuring diverse platforms for preaching, teaching, and training. He has proclaimed Christ across the United States and in over thirty-five nations around the world. Prior to full-time itinerant speaking, Stan was a local pastor of multi-ethnic congregations in the Hawaiian Islands for fifteen years. He and his wife Brendalyn Ponilani reside in the Hawaiian Islands. They have three sons, eight grandchildren, and two weenie dogs. Stan favors trucks, Texas cooking, and sports.
Rev. Phil Brown
Executive Minister
email Phil
Rev. Phil Brown was called to become the Associate Minister at First Protestant Church in October, 2005. Before moving his family to Texas to join the staff at First Protestant, Phil served churches in Indiana and Ohio. Rev. Phil has received two degrees from Indiana Wesleyan University in Marion, Indiana: a Bachelor's in Christian Ministries in 1997 and an M.Div. in 2014. Phil met his wife Anna while they were both undergrad students at IWU - they've been happily married since 1997 and have three children: Phillip, Katy and Elijah. Along with his work at the church, Phil is very active with his family, is a CrossFit athlete and trainer, and he's a huge fan of Ohio State Buckeye football. His life is characterized by his "life-verse" from Acts 20:24 – "But my life is worth nothing unless I use it for doing the work assigned me by the Lord Jesus – the work of telling others the Good News about God's wonderful kindness and love."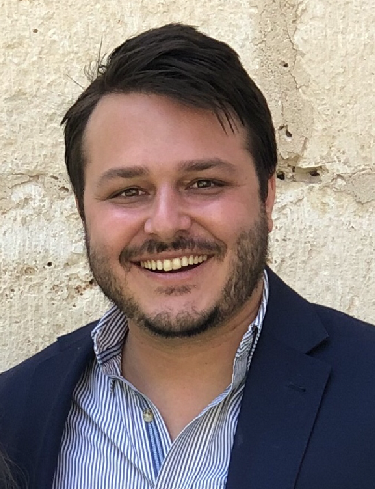 Pastor Tyler Reed
Director of Youth Ministries
email Tyler
Tyler is a native to the area, having grown up in Canyon Lake, TX where he first felt called to ministry as a freshman attending Smithson Valley High School. Upon graduating High School in 2008, Tyler left to attend The University of Mary Hardin-Baylor in Belton, TX where he majored in Christian Studies. Having spent 11 years in Central Texas attending college and gaining ministry experience, Tyler was thrilled at the opportunity to move back home with his wife Emily and their daughter Bailey to begin serving at First Protestant in 2019. Tyler is currently completing his Masters of Divinity at Denver Seminary. In addition to serving in the church and taking part in community life throughout New Braunfels, Tyler enjoys watching and writing about film as well as spending time outdoors with his family on the lake wakeboarding, riding his dirt bike, and cheering on the San Antonio Spurs. Tyler attempts to live his life by his favorite verse from Micah 6:8 which says, "He has shown you, O man, what is good. And what does the Lord require of you? But to seek justice, love mercy, and to walk humbly before your God.