20th Annual Picnic and River Baptism & Reunion – 11:00 am - 3:00 pm
Event Navigation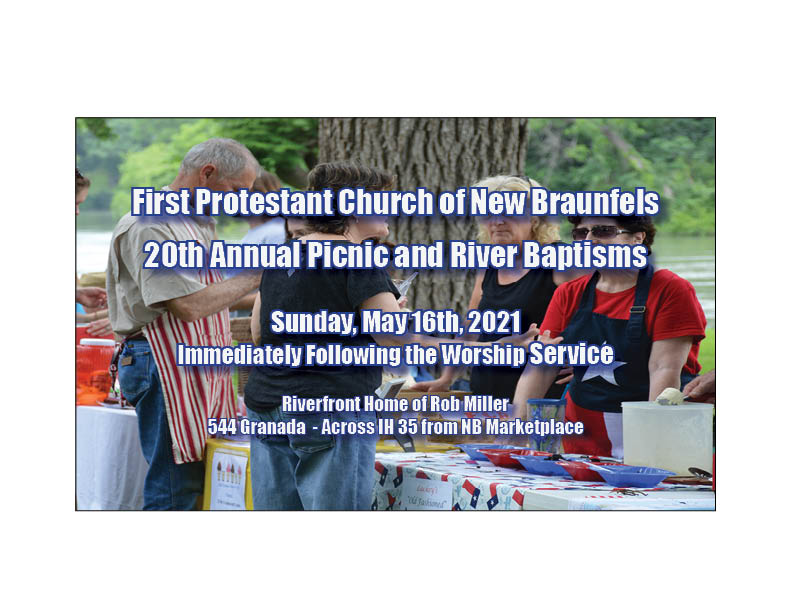 The Entire church family is invited to the 20th annual church picnic. A meal of chicken, sausage, hot dogs and sides will be available at a minimal donation of $5 per person or $15 per family. Please bring your own beverages, a dessert to share, lawn chairs, and yard games if you have them.  There will be special celebration of baptism through immersion in the lake.
Please RSVP by May 7th to church office so we'll have enough food for everyone.
In addition a youth alumni reunion is planned. If you were part of the First Protestant Church youth over the past 25 years we would love to see you and your friends gather to share fellowship and reminisce.
Date:

May 16

Time:

11:00 am - 3:00 pm
Related Events
back to calendar