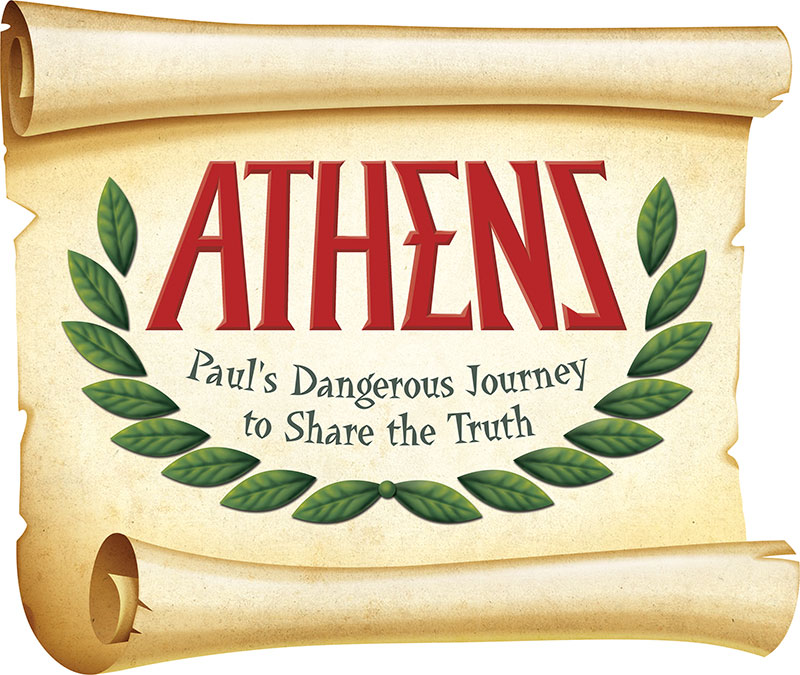 "Athens: Paul's Dangerous Journey to Share the Truth" VBS coming to FPC!
June 2-6, 6:00pm-8:30pm in Seele Parish Hall.
Imagine leaving a life of privilege and power to face angry mobs, painful imprisonment, and chain-breaking earthquakes—all to spread the life-changing truth of God's love. Learn the jaw-dropping story of the Apostle Paul…straight from Paul himself! In an ancient "anything goes" culture, Paul will inspire kids to share the truth of God's immeasurable love today!
Athens VBS at First Protestant Church takes place in Seele Parish Hall throughout five evening starting at 6:00 pm and ending at 8:30 pm. VBS kicks off officially on Sunday, June 2nd and ends Thursday June 6th. Parents are invited to come worship with us on our closing night, June 6th starting at 8:00 pm.
Dinner each evening starts at 5:30 and is served in Schumann Hall.
Decorating dates are May 15th, 22nd, and the 29th from 6:00 pm in Seele.
If you'd like to volunteer or sign your child up, please click here to sign up!